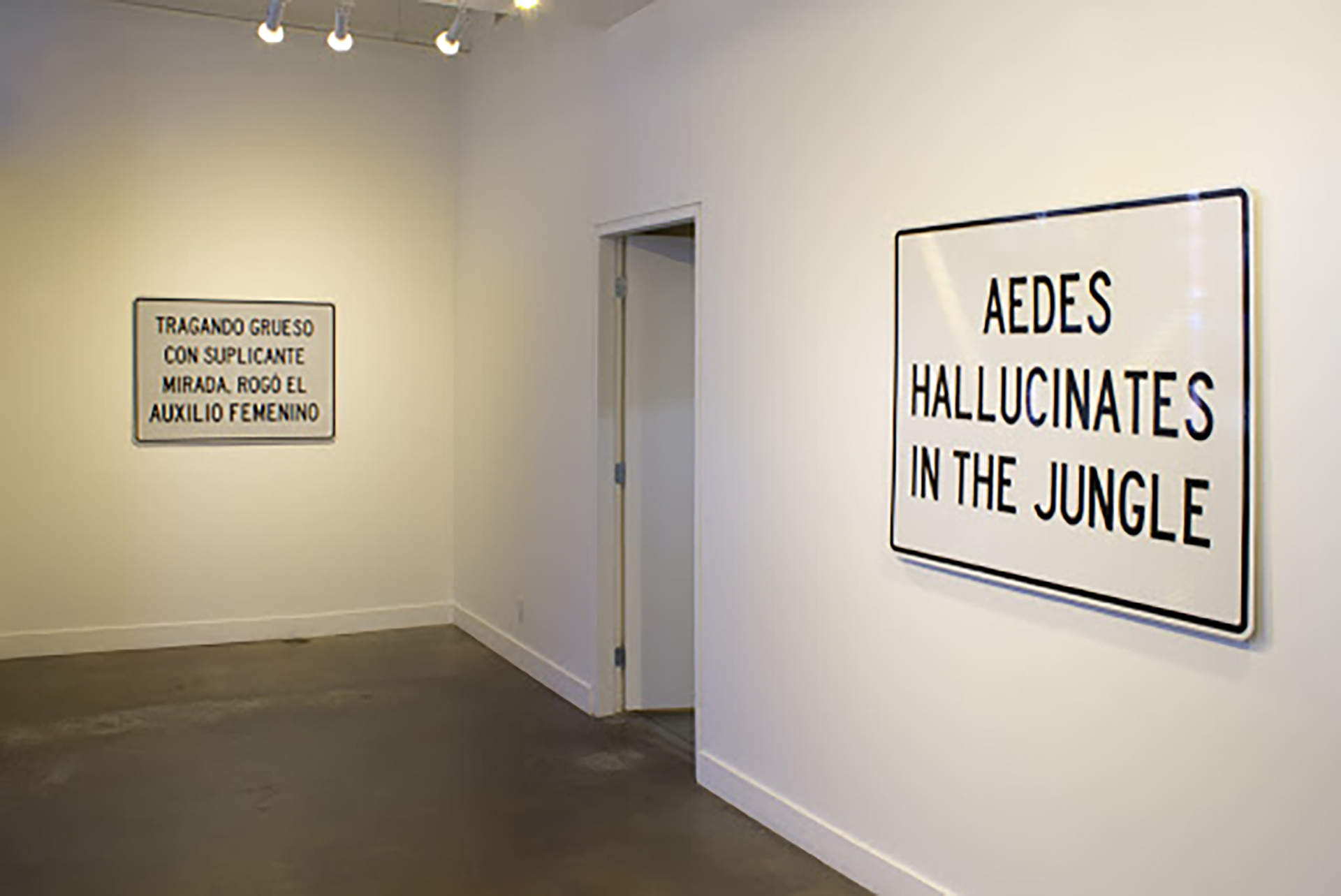 Le travail de Fabiola Carranza examine les phénomènes visuels, culturels et personnels. Son expérimentation avec des matériaux est à la fois ludique et imprégnée des cadres historiques de l'art. Son travail vise à démêler l'humour et le pathos de son appartenance à des espaces, son histoire familiale et sa relation à l'art. Son art fonctionne en même temps comme une enquête en profondeur dans la forme, la répétition et poétique, et aussi comme une métonymie pour les requêtes sur la condition humaine.
Elle a reçu son diplôme de l'Institut Emily Carr, un MFA en beaux-arts à l'Université de British Colombia et a été artiste en résidence au Banff Centre for the Arts.
— — — —
Lost
Display your courtesy e-mails
Badges of steel
I am not clairvoyant
but this is the truth in case:
I'll give you roses for your embryos
Peaches for your glares
Staring far into the night skies that whimper
roses rose rose in roses raises
Rhinoceros boys with short hair
Rihanna rows low
mine clan, mein!
rhymes sane, limes
woah woah woah woah
blurb, a burp of meat and sweat
Aedes hallucinates in the jungle
Kairos and the zika virus.
— Marseille, 2016.